Organisationen, die sich für den Frieden einsetzen.
Die Organisationen im Detail
Die Organisationen im Detail.
AG Friedensforschung
Alternative Radio

Americans Against the War AAW France
Americans for Peace and Justice
Black Agenda Report
https://blackagendareport.com/
Black Agenda Report podcast
https://blackagendaradio.podbean.com/
Black Alliance for Peace
https://blackallianceforpeace.com/
Centre for Research on Globalization
CODEPINK
Committees of Correspondence for Democracy and Socialism
Consortium News
CounterPunch
Democracy Now
EineWeltHaus
GI Café Kaiserslautern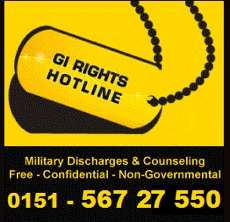 Institute for Policy Studies
Iraq Coalition Casualty Count
IVAW
Iraq veterans against the war
| | |
| --- | --- |
| Telefon | 646 723 0989 |
| Website | IVAW |
Jewish Voice for Peace and for Democracy and Socialism
Just Foreign Policy
KPFK Pacifica Radio
Pacifica Foundation Radio.

KQED Radio
San Francisco Public Radio.

Münchner Bündnis gegen Krieg und Rassismus
Münchner Friedensbündnis
National Priorities Project
Netzwerk Friedenskooperative
Radio Lora

Rubikon
German alternative news & views site -- lots of peace-movement and Assange articles
The GrayZone
News Web site with noted journalists Max Blumenthal and Aaron Matté. Particularly well-informed about Latin American and the Near East.
The Intercept
The Intercept, was launched in 2014 and is dedicated to "fearless" adverserial journalism. The Intercept aims to bring transparency and accountability to governmental and corporate institutions.