Organisationen, die sich für den Frieden einsetzen.
Die Organisationen im Detail
Die Organisationen im Detail.
AG Friedensforschung
Alternative Radio

Americans Against the War AAW France
Americans for Peace and Justice
Black Agenda Report
https://blackagendareport.com/
Black Agenda Report podcast
https://blackagendaradio.podbean.com/
Black Alliance for Peace
https://blackallianceforpeace.com/
Centre for Research on Globalization
CODEPINK
Committees of Correspondence for Democracy and Socialism
Consortium News
CounterPunch
Daily Maverick - South African & world news
Democracy Now
Duvar - Turkish news in English
EineWeltHaus
Free21
Informative articles in German and English from various countries, from independent standpoints -- also as printed magazine
GI Café Kaiserslautern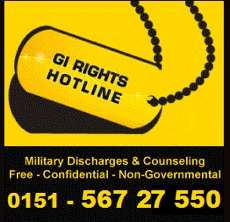 Institute for Policy Studies
Iraq Coalition Casualty Count
IVAW
Iraq veterans against the war
| | |
| --- | --- |
| Telefon | 646 723 0989 |
| Website | IVAW |
Jewish Voice for Peace and for Democracy and Socialism
Just Foreign Policy
KPFK Pacifica Radio
Pacifica Foundation Radio.

KQED Radio
San Francisco Public Radio.

Mint Press News
https://www.mintpressnews.com/
Münchner Bündnis gegen Krieg und Rassismus
Münchner Friedensbündnis
National Priorities Project
Netzwerk Friedenskooperative