2020/06/05 Webinar
11am EST, 5pm CEST Anti-Racism Protest in the U.S.: No Justice, No Peace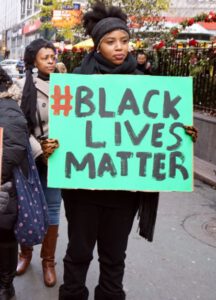 Friday, June 5, 2020 | 11am EST, 5pm CEST
George Floyd's atrocious murder at the hand of the police in Minneapolis, Minnesota on May 25 represents only the most recent incident of racism and police brutality in the United States. The resulting protests have spread not only across major US cities, but have gone global.
The International Peace Bureau (IPB), the Campaign For Peace, Disarmament & Common Security (CPDCS), and Peace Action have invited three racial justice and peace movement leaders to provide background about the institutional racism and structural violence that led to George Floyd's murder, as well as the massive resistance to racism and police brutality.
Speakers include:
Karlene Griffiths Sekou, Black Lives Matter
Lewis Webb, American Friends Service Committee
Jim Anderson, Peace Action
Moderated by Joseph Gerson (AFSC) with concluding remarks by Philip Jennings (IPB). To register, please send an email with your name and interest to info@ipb-office.berlin —
[Note that Gerson is a long-time peace activist, who has spoken in Munich, too — TS]